PSA Technology Modular Nitrogen Generator 95-99.999% Purity
New technology modular nitrogen generator purity 95-99.999%
TYNMK series Modular nitrogen generator adopt PSA(pressure swing adsorption)technology,using compressed air as raw materials,quality selection of adsorbent,and under certain pressure,the adsorption capacity of adsorbents for oxygen and nitrogen is different,though programmable program control pneumatic valve opening and closing to control the adsorber alternate cycle,pressure adsorption and vacuum stripping,complete separation of oxygen and nitrogen,get high purity .
High reliability Remote control Easy for operation PLC control
Modular nitrogen generators are widely used in various industries such as medicine, scientific research institutes, 3D printing, laboratories, food, SMT, semiconductor packaging and testing, chemical industry, steel, shipbuilding and marine engineering.
We focus on scientific and technological research and development, provide customers with more comprehensive, more convenient and more intimate services, continue to pursue innovative products and improve service models, and extensively cooperate with domestic and foreign research institutes in product development, design and scientific research to create for customers Higher value.
Modular type PSA nitrogen generator
Model

Specification

G-5MZ

N2 capacity

Nm3/Hr
5

N2 purity

%

99.99%

N2 outlet pressure

Mpa

0.1~0.6

Air inlet pressure

MPa

0.7~0.8

Air inlet temperature

℃

≤38

Dew point

℃

≤-40

Working condition

Air compressor flow

m³/Min

0.5

Max working pressure

MPa

0.8

Ambient temperature

℃

40

N2 outlet dia

DN

15

Air inlet dia

DN

15

Working cycle

S

40-55

Regeneration mode

Pressure swing analysis and alternate purging

Voltage:

220V/50Hz

Pneumatic valve

mm

DN15*5

Muffler

mm

customizing

Adsorbent

CMS260

1 batch

Controller

PLC

Siemens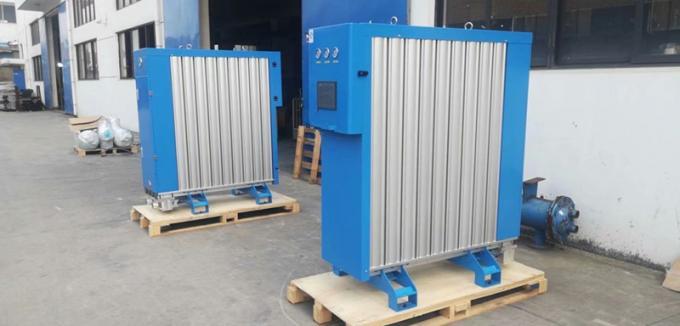 干燥剂空气干燥器用氧化铝陶瓷球分子筛吸附剂
合成深加工后形成的活化分子筛粉末
用于脱水的活化4A沸石粉末分子筛吸附剂
氧化铝化学填料球分子筛活化陶瓷填料显示高稳定性