ISO9001 PSA Oxygen Generator With The Capicity Of 60 Nm3/H Purity 90%
ISO9001Certificated Oxygen Generator in PSA Style with the Capicity of 60Nm3/h purity 90%


Oxygen Generator Range
90%-99.9999% purity
1-2000Nm3/Hour capacity
NOTICE
The following parameters,drawings and photos are only for your reference.The final accurate product infomation will be supplied with the quotation packages.
Parameters
Oxygen purity: 90% - 95%
End pressure: 150 – 200 barG
Oxygen dew point: -60°C
Operating conditions: 5°C - 45°C

The process of oxygen generation plant
Oxygen Generator consist of two columns filled with molecular sieve(CarboTech AC Gmbh). Pre-treated compressed air enters the active column and follows up through the CarboTech. Nitrogen and the other gases are being adsorbed while the oxygen passes through. The active column is pressurized. When pressure is released, column becomes inactive and completely regenerate. In order to secure steady flow two columns are used, one is active while the other is inactive. At the end of cycle they switch roles.
Oxygen from oxygen generator enters oxygen buffer. From there regulated oxygen is fed into the high pressure oxygen compressor where the oxygen is boosted and fed the filling ramp where oxygen cylinders are filled.
Our comapct plant is built on the skid or frame with one central electric socket enabling quick start up. All components are already connected in the factory, so no extensive installation is required.



Working Principle

Atmospheric desorption PSA oxygen generator use the clean compressed air as raw material,zeolite molecular sieve as the adsorbing material ,use the pressure swing adsorption principle to get the oxygen under normal temperature.According to the difference adsorbing capacity of oxygen,nitrogen up the zeolite molecular sieve surface,and the difference diffusion rate of oxygen,nitrogen under ZMS,through Programmable Controller control the sequencing valve open/close,complete Pressure adsorption ,Decompression desorption process,complete Separation of oxygen and nitrogen ,get the demanded purity oxygen.




Main characteristic

1. Use the man-machine interface,intelligentize control,operation easy,supply the qualified oxygen in short time.
2. High efficiency fill in ZMS,tighter,solid,longer usage life
3. Use Siemens , OMRON PLC control and Germany BURKERT pneumatic valve to change system automatically,working stable.
4. Pressure,purity,flow can adjustable,to satisfied customers' requirements.
5. Whole sealing design,Structural tension ,beautiful appearance,save floor area

Technical data Application fields
Purity:90%±3 Widely used in non-ferrous metal Capacity:1-1000Nm3/h metallurgy,chemical industry,
Pressure:0.1-0.6Mpa cement produce,pulp,
Dew point:≤40℃ paper making,glass stoves
Waste water/gas treatment

Application scope
1. Medical.The generator can be set up to fill the hospital pipeline directly and use the filling ramp as a backup system. Oxygen cylinders can be filled simultaneously or during hours with low consumption.
2. Metallurgy: For anneal protection, agglomeration protection, nitrogenizing, furnace washing and blowing, etc. Used in fields such as metal heating treatment, powder metallurgy, magnetic material, copper process, metallic mesh, galvanized wire, semiconductor, etc.
3. Chemical and new material industries: For chemical material gas, pipeline blowing, gas replacement, gas protection, product transport, etc. Used in fields such as chemical, urethane elastic fiber, rubber, plastic, tyre, polyurethane, biological technology, intermediate, etc.
4. Electronic industry: For encapsulation, agglomeration, anneal, deoxidization, storage of electronic products. Used in fields such as peak welding, circumfluence welding, crystal, piezoelectricity, electronic porcelain, electronic copper tape, battery, electronic alloy material, etc.

Packing & Delivery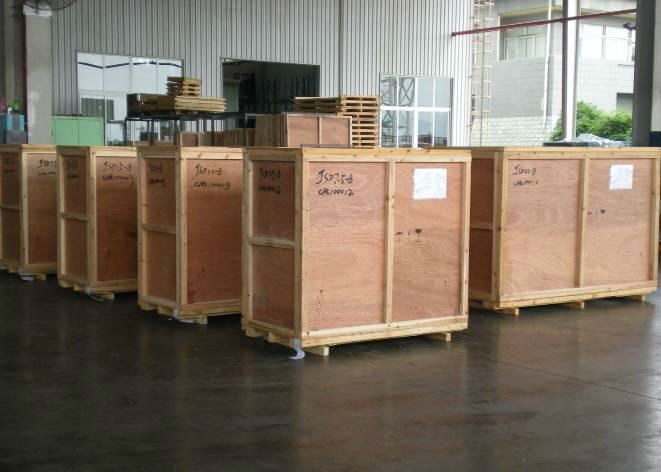 Packaging

Size

Actual

Weight

Actual

Packaging Details

The normal package is wooden box(Size: L*W*H). If export to european countries,the wooden box will be fumigated.If container is too tigher,we will use pe film for packing or pack it according to customers special request.
干燥剂空气干燥器用氧化铝陶瓷球分子筛吸附剂
合成深加工后形成的活化分子筛粉末
用于脱水的活化4A沸石粉末分子筛吸附剂
氧化铝化学填料球分子筛活化陶瓷填料显示高稳定性