CE Nitrogen Gas Generator 3m3/H Purity 95% For Vehicle Tyres Filling System
CE certification nitrogen inflator 3Nm3/h purity 95% small nitrogen generator for vehicle tyres filling system
PSA Nitrogen generator have become the preferred source of producing on-site Nitrogen gas. Nitrogen plants based on Pressure Swing Adsorption (PSA) technology are very reliable and give many years of trouble free operation.
Injection of nitrogen is used to push a miscible front through a reservoir which pushes banks of displaced oil to production wells.
We-Sunny Young as the manufacture from China is dedicated to supplying with our customers lowest nitrogen generator price ,more reliable, more economical and more convenient air separation solutions and professional service.
Working Principles
Principles of PSA nitrogen generator

PSA nitrogen technology utilizes two towers which are filled with carbon molecular sieve (CMS). Compressed air enters the bottom of one tower. While the smaller oxygen molecules are adsorbed by the CMS, the larger nitrogen molecules pass through the sieve and are stored. Once the CMS of the working tower is saturated with oxygen, the regeneration of the CMS in the tower starts to work by depressurizing, and while another tower is switched to start the process over again.
Advantages
*Lowest nitrogen generator price , but high quality
*Most reliable technology
* More advanced and more economical air separation modules. extremely low power consumption
* Simple engineering design, Less components = lower maintenance cost
* Automated Operation.
* Turn-key solution and pre-commissioned.
* Skid mounted design, easy installation.
* Durable Molecular Sieve and Steel Structures ensures longer life
Technical data:
Model
TY-3
Vehicle Applicable
Motorcycle, car, vans
Power supply
AC110V/220V50~60Hz
Power
60W
Nitrogen Purity
95~99.5%
Compressed Air Input Range
≤174Psi/12Bar
Nitrogen Storage Tank
120L/31.8gal
N2 Output Pressure
≤87psi/6bar
Operation Temp
-20℃~+70℃
Set Pressure Range
5~110Psi/0.3~10Bar
Inflator Accuracy
±1psi/0.07bar
Display Mode
LED DISPLAY
Dimension(H*L*W)
1420*780*600(mm)
Packing size(H*L*W)
1600*920*715
Nitrogen Output
100L/min(3.5cfm)@145psi/10bar
Net weight
155KG
Gross weight

178KG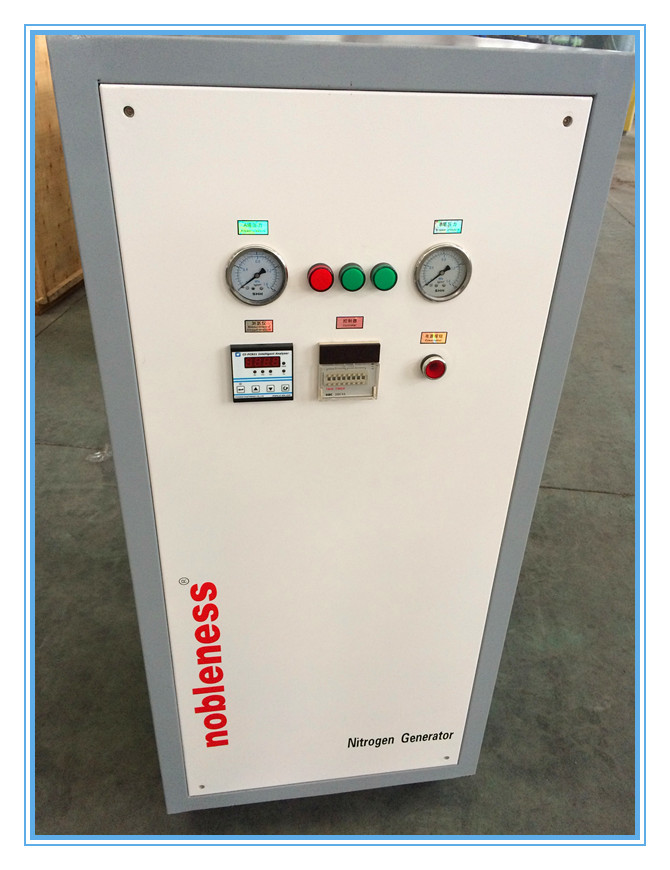 干燥剂空气干燥器用氧化铝陶瓷球分子筛吸附剂
合成深加工后形成的活化分子筛粉末
用于脱水的活化4A沸石粉末分子筛吸附剂
氧化铝化学填料球分子筛活化陶瓷填料显示高稳定性