Fully Automatic Nitrogen Making Machine Continually Produce High Purity Nitrogen From Compressed Air Source
Fully automatic nitrogen generators continually produce high purity nitrogen from compressed air source
PSA Working Principle
Under the balance of adsorption, when any kind of adsorbent adsorbs the same gas, the higher the gas pressure, the greater the adsorption capacity is. Otherwise, the lower the pressure, the smaller the adsorption power is.
As the chart shows, carbon molecular sieve shows difference in adsorbing oxygen and nitrogen. Carbon molecular sieve is a substance with a lot of micropores inside. The PSA principal is to achieve the separation goal of oxygen and nitrogen which based on the adsorption quantity difference in the carbon molecular sieve when the pressure is certain.
When the pressure rises, the carbon molecular sieve adsorbs the oxygen and produces the nitrogen gas. When the pressure decreases, the carbon molecular sieve starts to desorb the oxygen until the pressure equals to the ordinary pressure. At that time, the carbon molecular sieve desorbs the oxygen completely. The PSA nitrogen generator is usually equipped with adsorption towers. It controls the pneumatic valve by PLC, thus the two adsorption towers can produce the nitrogen gas alternatively. One tower adsorbs the oxygen and produces nitrogen gas, the other desorbs to regeneration to produces the required nitrogen.
Technical Features
1. Only equipped with micro- oil or oil-free air compressor. Open the nitrogen generator and then nitrogen will be generated immediately. The nitrogen purity range is adjustable, the regulating range is 95%- 99.99%.
2. The whole set of machine is automatic and equipped with converter circuit energy-saving control to make the whole nitrogen generator machine operate under a economic, effective state.
3. Nitrogen meter continuously monitoring nitrogen purity online. The structure of the equipment is compact and the size is small, so this machine is easy to clean.
4. This machine is optimal designed and durable, and the investment reclaims fast.
Our Services
Service Commitment:
1.When receiving debugging information from our customers in the debug phase, we will arrive to the site in 48 hours if the debugging condition limited.
2.When the machine in operation, if you have any questions, please turn to our after-sales for help: 1381217593. We will provide you with reasonable suggestions and help them to solve the problems.
3.To the customers who need to change the accessories, we will send to you as soon as possible.
4.Any operational problems with the machine, we will arrive the site in 24 hours.
5.Any dissatisfaction with our after-sale services, please call our complains hotline:0510-86625066
Nitrogen flow: 0-2,000Nm3/h O2: ≤1ppm Dew point: ≤-70℃ Nitrogen purity: 99.99%-99.999%
Packaging

Size

Actual

Weight

Actual

Packaging Details

The normal package is wooden box(Size: L*W*H). If export to european countries,the wooden box will be fumigated.If container is too tigher,we will use pe film for packing or pack it according to customers special request.
molecular sieve cave. That's all for the PSA nitrogen generation process.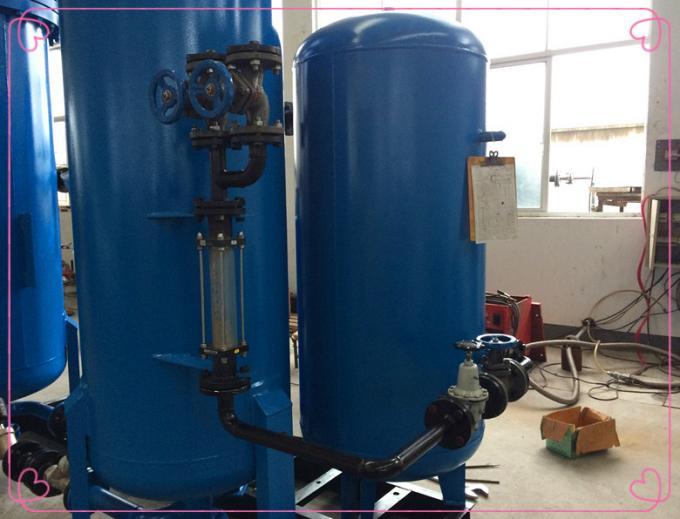 干燥剂空气干燥器用氧化铝陶瓷球分子筛吸附剂
合成深加工后形成的活化分子筛粉末
用于脱水的活化4A沸石粉末分子筛吸附剂
氧化铝化学填料球分子筛活化陶瓷填料显示高稳定性